What are Eyelash Extensions?
Eyelash extensions are a safe and reliable way to extend the length and thickness of your natural eyelashes without damaging or harming them.
The professional lash experts at Lady Red Lash's beauty studio in Michigan are the types of experts you need in order to receive eyelash extensions.
Lady Red Lash offers the best eyelash services in Michigan, we are up to date on the latest and greatest techniques and methods. This is because we not only perform eyelash extension services, but we teach them too!
Unlike the false eyelashes that you can apply at home, eyelash extensions need to be applied by a professional who is trained in the complicated a tedious process. This is because each eyelash is applied to an existing strand of hair from your natural eyelashes.
This process allows for a much more natural and long-lasting look when properly cared for. In fact, when eyelash extensions are properly cared for, they can last upwards of two months. This is because of the natural loss of eyelash hair over that time. Since your new eyelashes are attached to your natural ones they will fall out at the same time.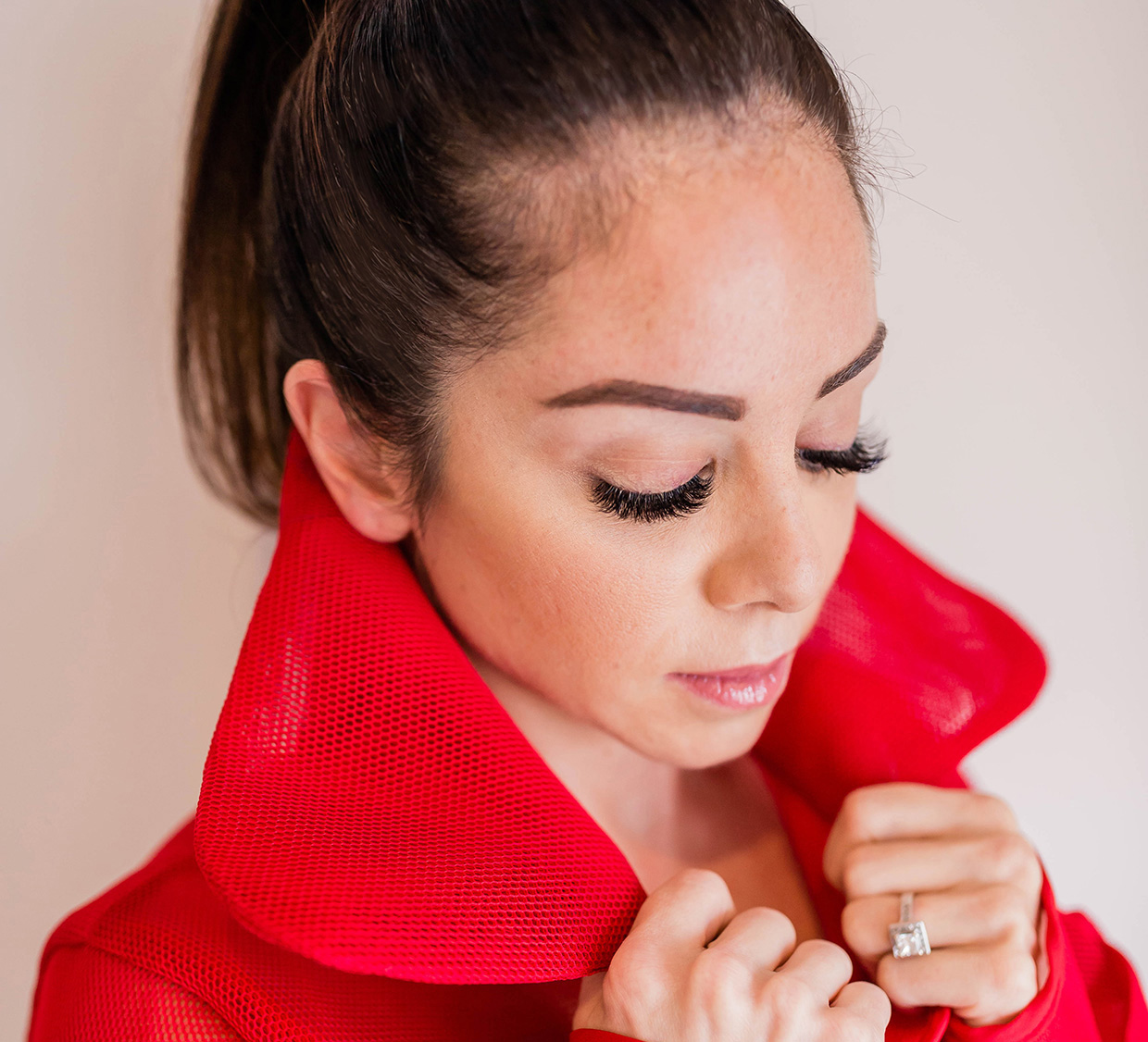 Want to try Eyelash extensions? Book an appointment with our studio in Shelby Township!
Want to learn how to become an eyelash extension professional? Visit our Academy!