BOOK A LASH EXTENSION TRAINING COURSE
Explore our Eyelash Extension and Lash Lift Certification classes!
Our Classic Lash Training Class is geared for students who have no prior lash extensions experience and who wish to become certified in applying semi permanent eyelash extensions.
$1200
*Kit included
This program is ideal for students already certified in classic lashes and looking to advance their skill set in volume lashing.
$995
*Kit included
Classic/Volume Duo Course
This course is ideal for those looking to cover basic theory and application of both classic and volume techniques. No prior certification is required.
$1,995
*Kit included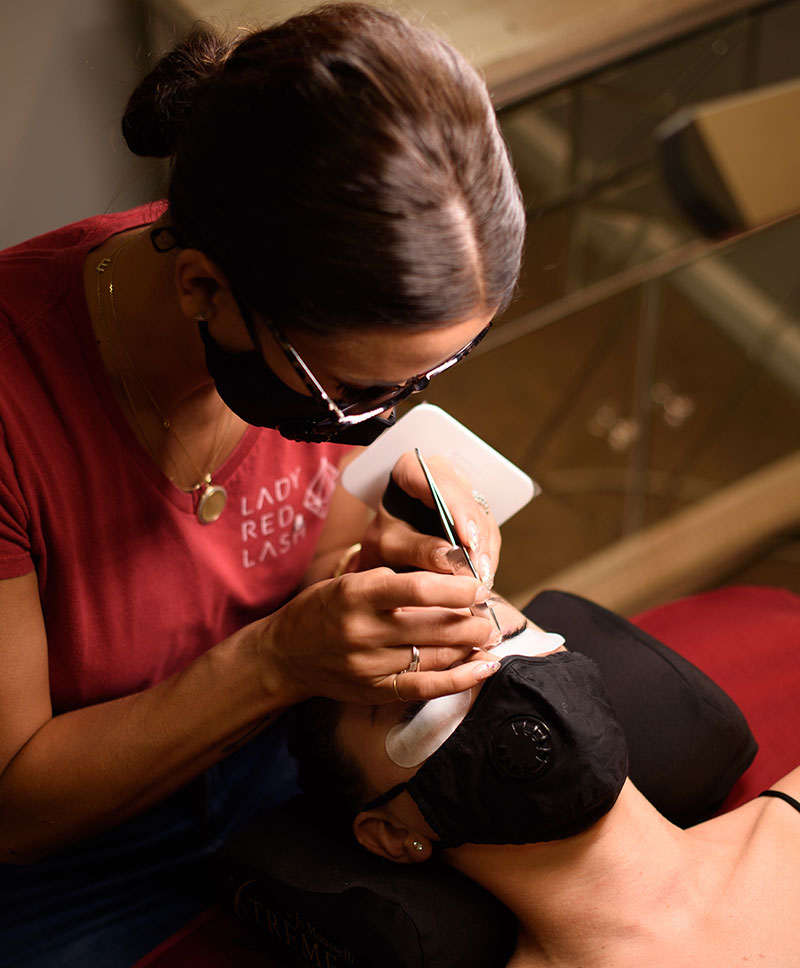 What Sets Lady Red Lash's Training Apart?
Whether you have some certifications already or have absolutely no prior experience with lash extensions, we have an eyelash extension class for you! Our academy strives to produce the most qualified and skilled professionals in the industry. We do this by placing you in the class that best suits your needs and experience so that you can get the most out of your classes.
Our eyelash extension classes allow you to do some of your training online!
The theory and comprehension portion of our classes are done online and at your own pace. This allows you to take in all the information about eyelash extensions comfortably and effectively. Instead of sitting through a lecture that has a time constraint you will be able to take your time and truly study the material we provide. When you are ready for the in-class portion of our classes you will already be knowledgeable and eager to put what you have learned to use!
The Hands-On portion of our lash extension classes are personable!
You cannot replace great hands on experience and training when it comes to eyelash extension training. That is why the practical portion of our classes are done in a personable environment that allow for the best possible experience with the best tools and equipment for you to learn with. We will help you understand and practice extension techniques as well as refresh and clear up any questions about the knowledge you gained during the online portion!
Become A Lash Artist
Lady Red Lash is committed to being on the forefront of lash industry education. We are passionate about the quality of our training's and products. With a strong focus on theory and correct practical application, Our Training breaks down each skill so that each can be perfected, before they are combined. When you train with us you train with the best.
---
Shop Our Bestsellers
We offer a product line designed by our very own lash experts!
---
Shop Our Bestsellers
We offer a product line designed by our very own lash experts!
---